"Don't waste any more time managing your photos manually".
In short: Practical, fast, ergonomic, but above all indispensable to your profession!
2 - Storage and
classification
3 - Presentation and
communication
Automatic management

of photos
Kitview lets you take photos with one or more cameras, smartphones or tablets and send them directly to your computer in full screen mode;
They will be automatically attached to the current patient.
The photos can be taken at random, or in the form of customised protocols to suit your activity.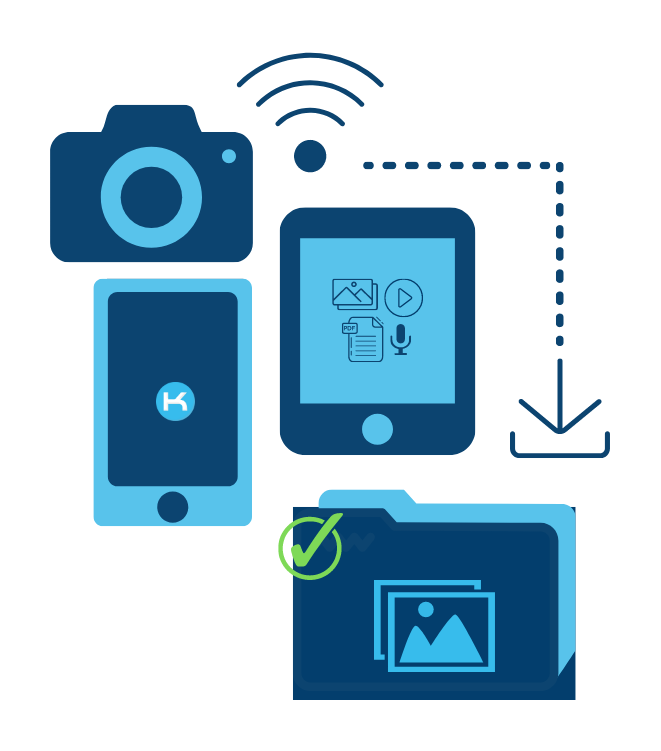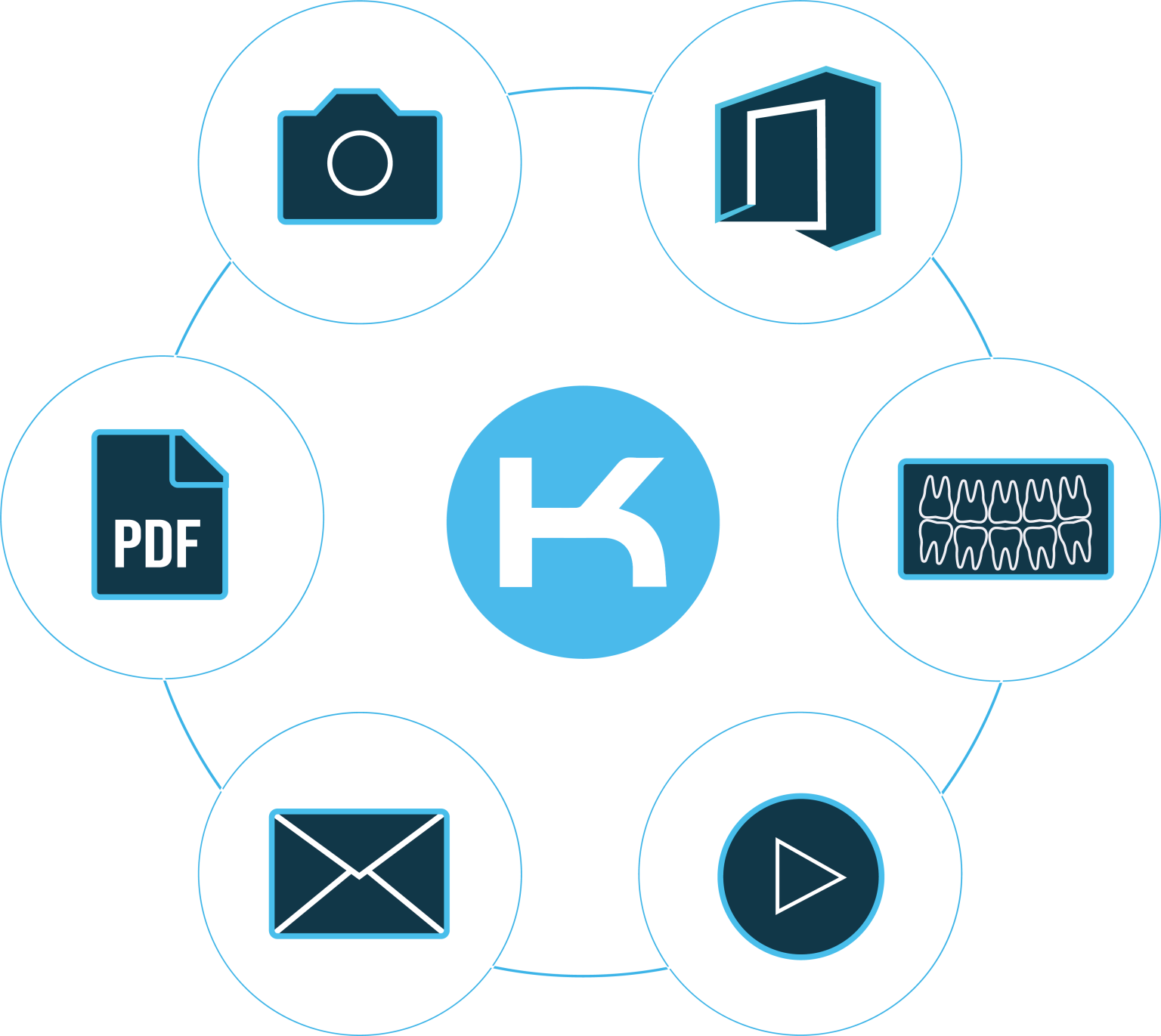 Centralisation of

documents
"Everything in one place"
In addition to your photos, Kitview supports all types of file formats, such as:imagery (2D and 3D), videos, documents, etc.
The aim is to provide you with a centralised, comprehensive and usable database.
Smooth import/export with Kitview
Thanks to gateways with your imaging systems, your X-rays and optical impressions are centralised directly in the Kitview patient image terminal.
All your files can be imported or exported simply by dragging and dropping.
Storage and

classification
"Put it away once, use it for life!"

Using customised keywords, all your files (photos, images, documents, etc.) can be tagged (labelled) to make them easier to find and organised by category (types of photo, types of document, etc.).

Kitview forms allow you to identify and categorise your patients, based on your own templates, and perform precise, multi-criteria searches, based on the fields entered.
The aim? Eliminate unnecessary paper and create a usable database.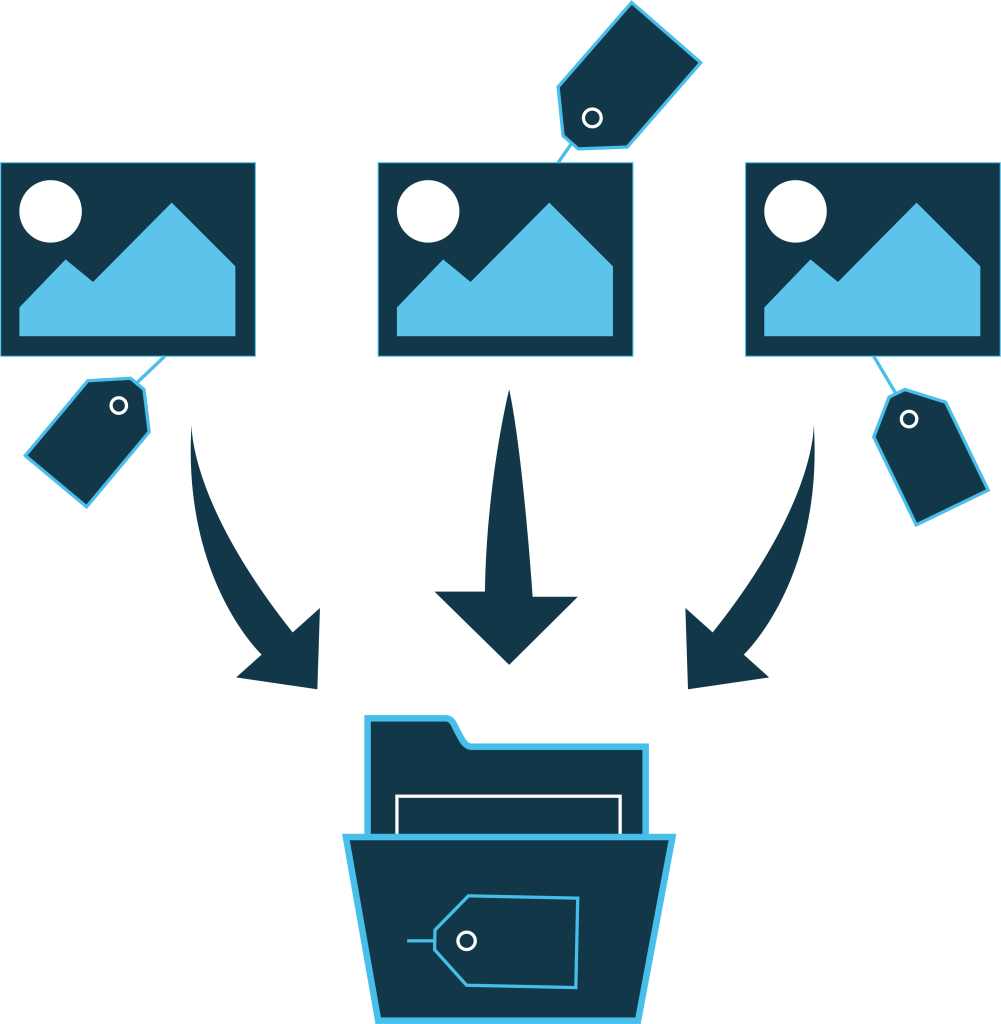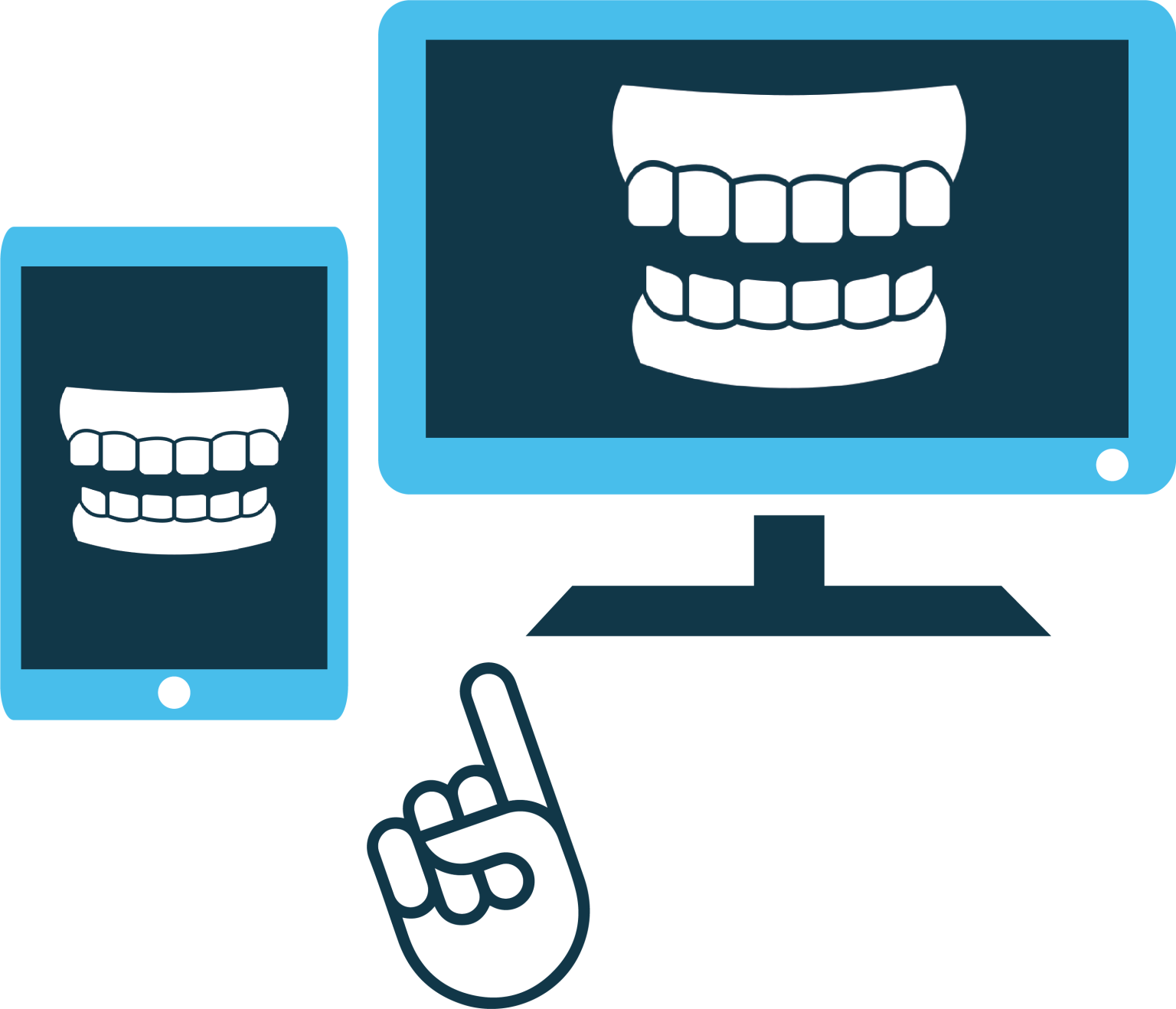 "Communicating better with your patients".
With a complete and organised database, you can easily find your cases and present them on one or more screens.
You can, of course, send them by email or even generate one-click photo boards to give to patients, pre- and post-treatment, for example.
"Simplify your professional exchanges".
Your reports, diagnostics and photo plates can be generated and sent directly by email.
If you follow predefined templates, it's also possible to create your PowerPoint in just one click, so there's no need to waste weekends preparing your presentations.