The Kitview
smartphone application
"Control Kitview from your smartphone"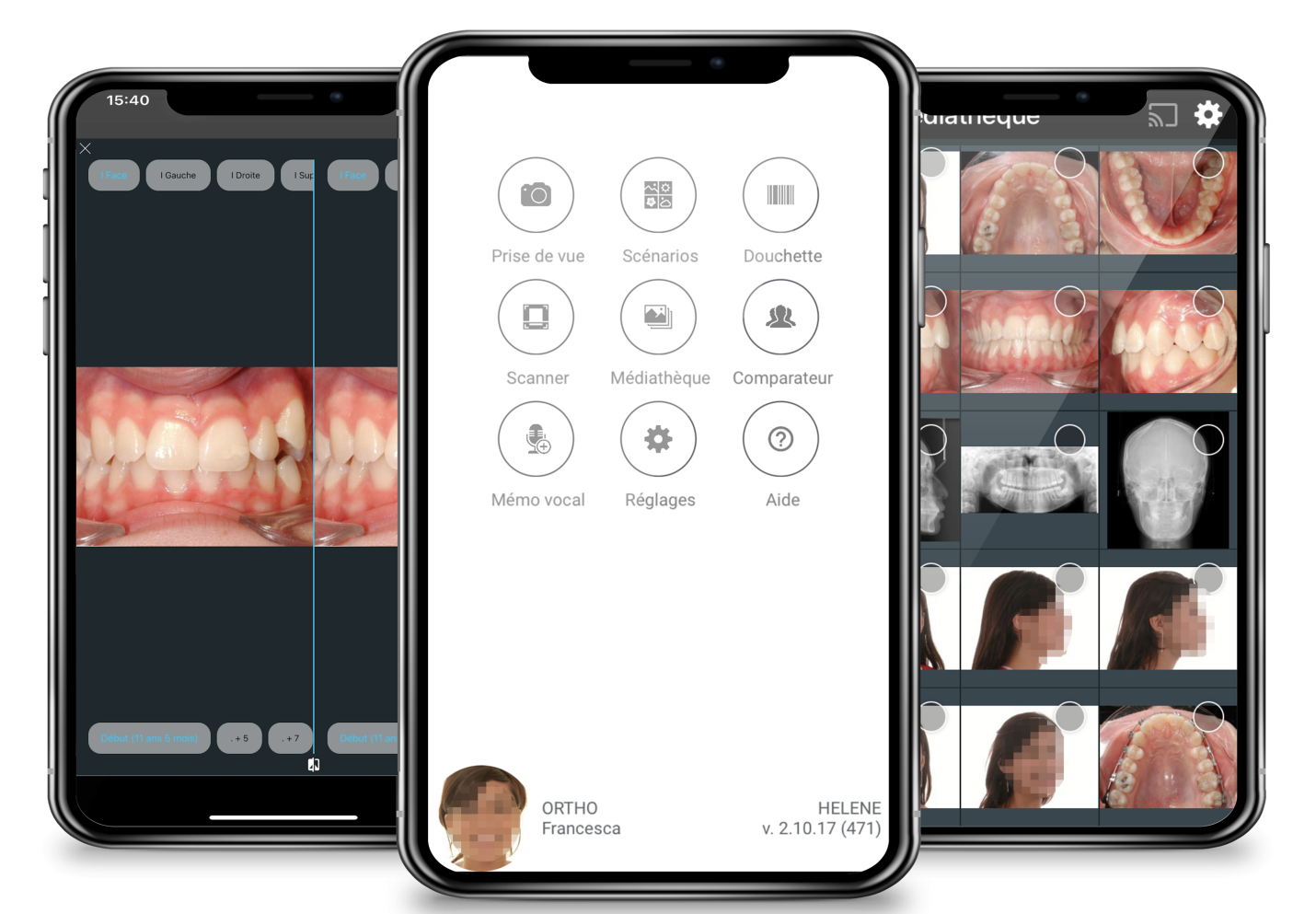 Kitview everywhere
with you!
The Kitview smartphone application not only allows you to take photos or other files and import them instantly into the right patient file, but also to consult and use your data remotely!
Stream your Kitview images to Chromecast™ screens, and drive your presentations (comparison tools) directly from the mobile app.
Presentation of the application
The advantages of
the application!
The Kitview application makes it easy to acquire, consult and present data.
Photos can be imported directly into the correct patient file and taken at random or in the form of protocols (100% made-to-measure);
With your smartphone, there's no need for a bulky camera.
Consult and present your cases directly from the application.
Comparison tools are integrated.
A scanner mode is built in, so that your PDF documents can be attached to the patient media library at the click of a button.
These documents can then be categorised.
Scan barcodes to ensure traceability of your medical equipment;
You can carry out searches based on this information.
Send voice comments to add information to a patient file or image;
Dictate instead of write.
MANAGE YOUR TV PRESENTATIONS
Connect your smartphone or tablet to an external TV screen using Chromecast™ for better interaction with your patients, present on the big screen treatment evolutions and other similar cases previously treated.